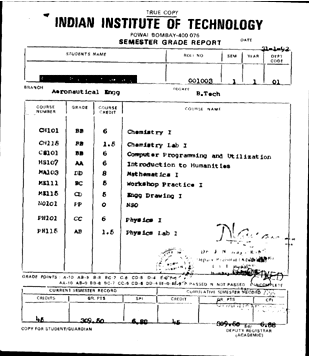 Document imaging has long played a role in administrative computing. For the most part, document imaging solutions have been Windows-based, fat-client applications serving well-defined departmental audiences. Multi-platform, campus-wide applications are rare. However, the ubiquitous Web browser and its support for in-line images, helper applications, plug-ins and applets enables document delivery to the masses.

Consider the example of processing applications for admission to graduate programs. Applications to graduate programs at Delaware are received on paper and from the Web. As is done at many institutions, application information is captured in an admissions system database. At Delaware a Web-interface allows faculty decision-makers to review these applications, make comments, and accept or reject applicants. At Delaware all graduate admissions decisions are made on the Web. Fifty-four departments have faculty teams of five or six people to review each application and make subsequent decisions.

While all application information is reviewed on the Web and the actual decisions are made on the Web, associated credentials are copied and sent by campus postal service to each decision maker. These credentials include transcripts, graduate certification, letters of recommendation and additional miscellaneous correspondence. Scanning these documents as digital images allows their delivery to Web browsers across campus, linking documents with associated biographic information, much in the same manner as the Photo ID example considered earlier.

There are several alternatives for displaying document images within a Web application. An understanding of the pros and cons of each alternative has the fortunate side-effect of revealing a new understanding of "Web enabled" vendor claims.

Document images can be stored in various file formats including popular formats TIFF and PDF. "Viewers" or "helper applications" can be invoked by browsers to provide Web access to these documents. Viewers have the advantage of high functionality. However, they are executable programs that must reside on the client machine, are often not cross-platform and may require licensing or purchase. Viewers also take time to "start up" and load into memory.

Plug-ins are similar to viewers, but they are written to browser specifications so that they can be more tightly coupled to the browser. Initial program loading is often much faster than viewer start-up and browser controls are still enabled and available. Plug-ins run within the browser environment. However, plug-ins still require that program code be placed on the client machine, and may have cross-platform and licensing requirements similar to those of viewers. While plug-ins are more tightly coupled to the browser environment they often provide a lower level of functionality than their viewer counterparts.

Applets are small applications written using tools such as Java or Active-X that are delivered "just-in-time" as part of a Web page. Applets have the advantage of being cross-platform and not requiring pre-loading on the client machine. However applets take extra time to load program code across the network. Manipulation of images is a process-intensive chore and may result in sluggish applet performance on all but the largest, fastest clients.

Finally, document images may be displayed "in-line" just as any GIF or JPEG image. However to enable printing, document images are usually stored in a high-resolution format. To size an image for proper display in a Web browser this resolution often requires conversion. Various resolutions can provide zooming features. Additionally, many document image formats support multi-page storage, while in-line images display a page-at-a-time. When using in-line display of document images, resolution and paging is controlled by server-side scripts. A program on the server can strip a single page out of a multi-page document and reformat that page for properly sized web viewing.

The advantage to in-line viewing is that it requires no additional program code, no helpers, no plugins, on the client machine. It also require no program loading and with a single page of display-size image being delivered, response time is fastest. The disadvantages lie in the area of functionality. While paging and zooming and portrait/landscape orientation are easily provided functions, most viewers or plugins provide considerably more functionality.