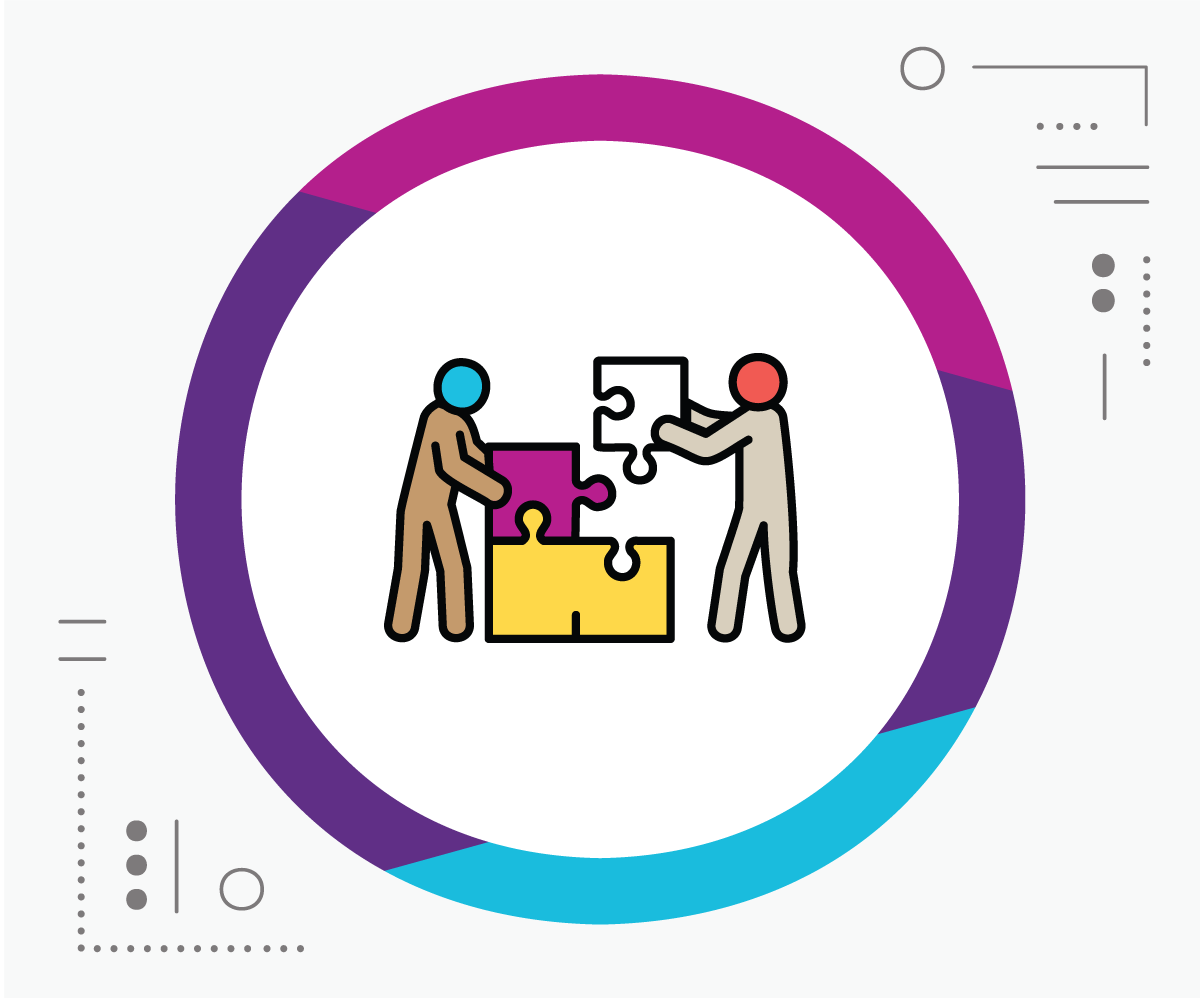 Kit Overview
Welcome!
The EDUCAUSE DEI Advisory Committee is excited to share a new learning and professional growth resource on inclusive hiring. The purpose of this Inclusive Hiring Kit is to highlight and recommend best practices for applying an inclusivity lens to each step of the hiring process:
The five microlearning units in this Inclusive Hiring Kit are the culmination of multiple conversations, programs, and meetings focused on how the higher education IT community can change hiring processes to better recruit and retain staff from diverse backgrounds. Although the microlearning units in this guide are designed as step-by-step resources, they can be reviewed in any order.
Long-term and lasting progress toward diversity, equity, and inclusion will require time, sustained effort, and the cumulative impact of incremental and individual actions. The EDUCAUSE DEI Advisory Committee is currently collaborating with the community broadly on a resource that encapsulates the ideas and recommendations in this hiring guide. We encourage members of the higher education IT community to review their hiring processes along with this guide to identify opportunities for creating more inclusive practices, resources, and environments associated with hiring and retention.
A Special Thank You
We'd like to thank the members of the EDUCAUSE Inclusive Hiring Kit committee who helped develop this content and served to represent the voice of the EDUCAUSE membership.
This kit is also based on foundational work by the EDUCAUSE DEI Advisory Committee's IT Hiring Infographic Working Draft (2022, March 18), which gathered the community's needs and questions regarding hiring and retention practices.