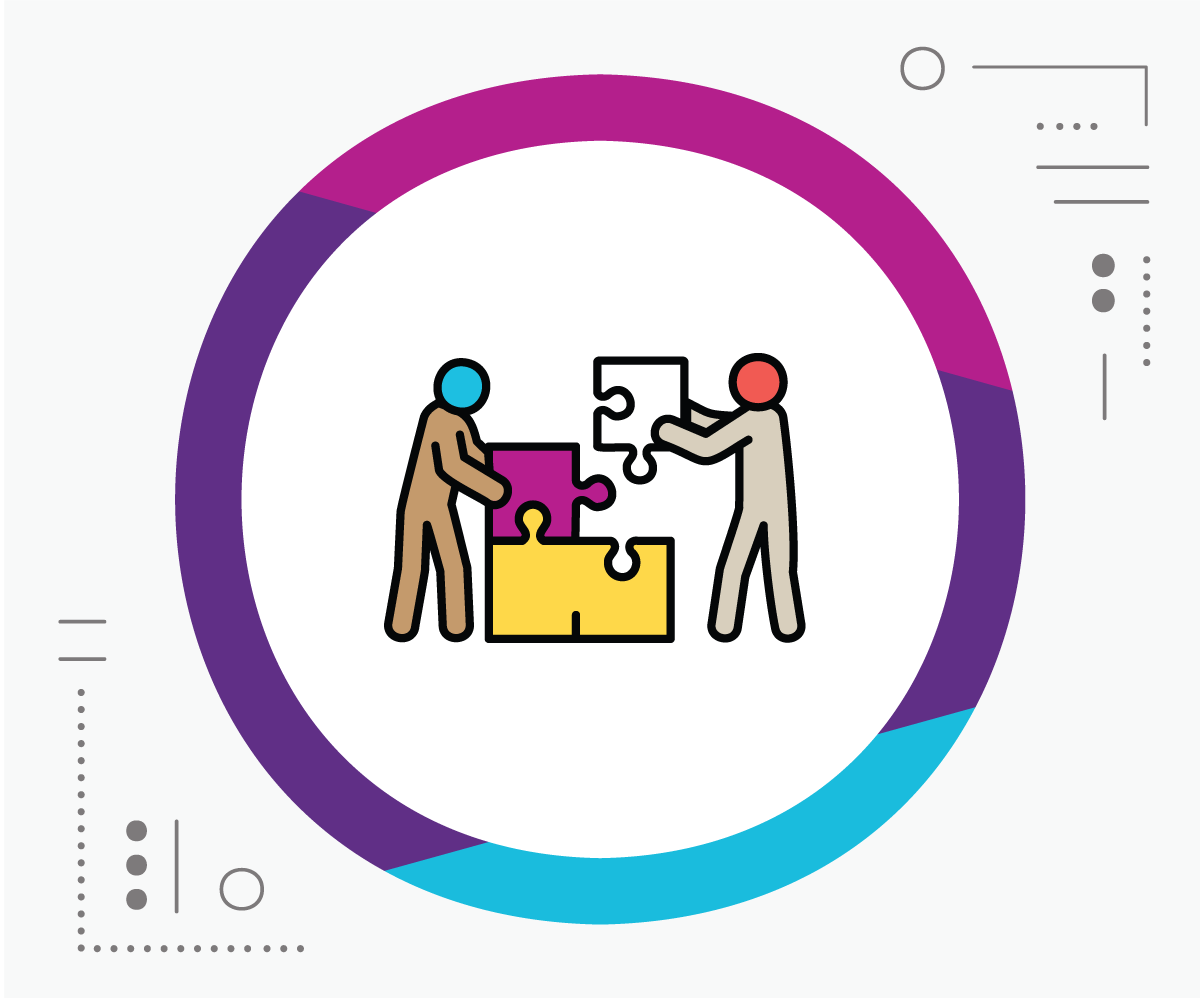 Kit Overview
Welcome!
The EDUCAUSE DEI Advisory Committee is excited to share a new learning and professional growth resource on inclusive hiring. The purpose of this Inclusive Hiring Kit is to highlight and recommend best practices for applying an inclusivity lens to each step of the hiring process:
The five microlearning units in this Inclusive Hiring Kit are the culmination of multiple conversations, programs, and meetings focused on how the higher education IT community can change hiring processes to better recruit and retain staff from diverse backgrounds. Although the microlearning units in this guide are designed as step-by-step resources, they can be reviewed in any order.
Long-term and lasting progress toward diversity, equity, and inclusion will require time, sustained effort, and the cumulative impact of incremental and individual actions. The EDUCAUSE DEI Advisory Committee is currently collaborating with the community broadly on a resource that encapsulates the ideas and recommendations in this hiring guide. We encourage members of the higher education IT community to review their hiring processes along with this guide to identify opportunities for creating more inclusive practices, resources, and environments associated with hiring and retention.
Sign Up for the Microlearning Series
Don't have time to review the Inclusive Hiring Kit all at once? Sign up for our free 5-day microlearning email series to dive into the content one unit at a time. You'll receive an email a day for five days to help you uncover takeaways from each step.
Log in or create a profile to select the microlearning series on your communication preferences page. The first email will reach your inbox the next business day!