Volunteer Opportunities
Make an Impact on Higher Education
Participating in volunteer opportunities with EDUCAUSE allows you to use your skills and knowledge beyond your organization to make a positive impact on the higher education community and profession. Get involved today to demonstrate your expertise, make connections, and contribute to helping higher education professionals advance their knowledge and careers.
---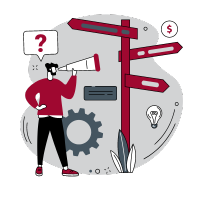 Volunteering on EDUCAUSE Connect
You can explore the various opportunities to volunteer with EDUCAUSE on EDUCAUSE Connect.
Sign in to EDUCAUSE Connect to:
✓

View EDUCAUSE volunteer opportunities.

✓

Apply to open volunteer opportunities.

✓

Opt-in to the EDUCAUSE Volunteer pool to be notified when new volunteer opportunities become available that match your interests and expertise.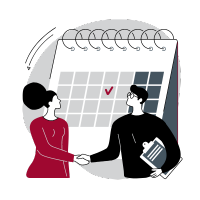 What Types of Opportunities Are Available?
There are many ways you can volunteer through EDUCAUSE. Explore the opportunities available below.
"The opportunity to participate formally and informally in EDUCAUSE has been a great value to my career and has connected me to a wonderful and talented set of colleagues who I can turn to for any type of advice and recommendation."
—Chris Boniforti, Chief Strategy and Technology Officer, Lynn University
Have Questions?
Please review the Volunteer Guidelines. If you have any questions about volunteering opportunities through EDUCAUSE, please contact us at [email protected].