Analytics Services
Data, benchmarking, and insight.
EDUCAUSE Analytics Services provides higher education leaders with data on information technology practice and use.
You can use Core Data Service (CDS) and student and faculty data (ETRAC) to identify peer institutions and their technology solutions, benchmark resources, and gain insight on user needs. Our Analytics Services Portal is the online tool you use to contribute and access data.
Questions? Email us. We're here to help.
Talk about your data
Want some help?
Discover something interesting?
Attend an upcoming QuickTalk with Leah Lang, to learn tips for data discovery, ask questions, and share findings with peers.
Go to Analytics Services Portal
Key Questions Our Data Helps You Answer
NEW: How do my resources compare?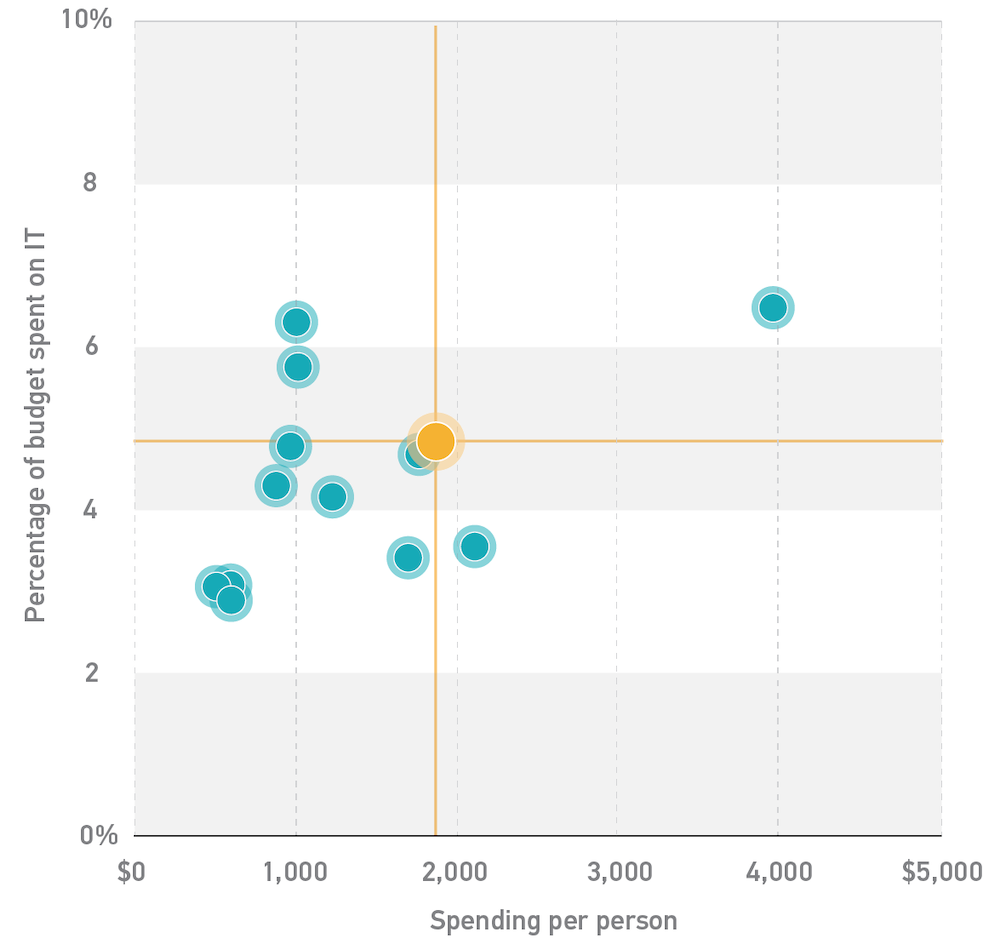 EDUCAUSE data helps you identify practical ranges for budgets and staffing by benchmarking against your peers' resource allocations.
"We were challenged to communicate the impact of growth on limited resources. We used EDUCAUSE data to compare our IT spend to spending at peer institutions with similar service portfolios."
— CFO at a medium-sized private research university
Who are my technology peers?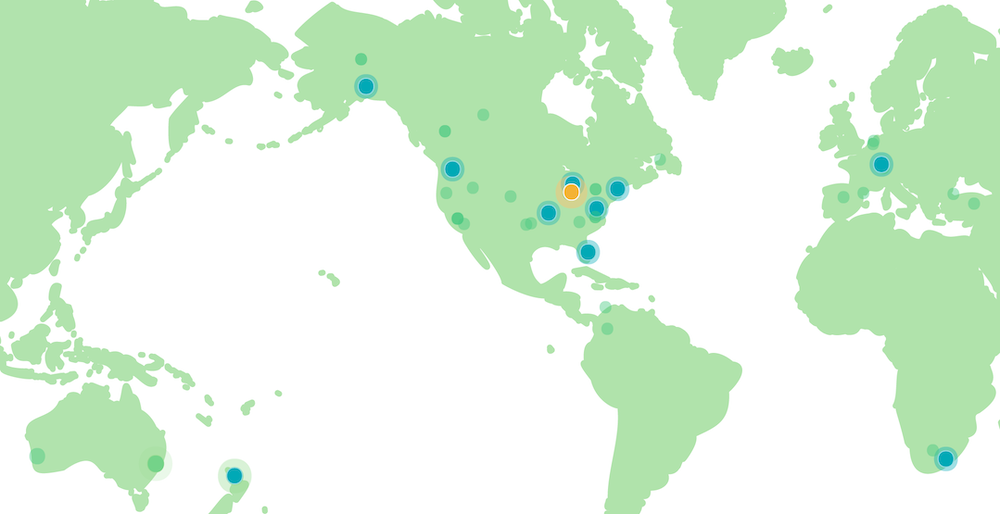 EDUCAUSE data helps you identify institutions with similar service portfolios, technology solutions, and IT resources.
"Before selecting a new BI/Reporting tool, I was able to use the Analytics Services Portal to identify schools of a similar size who were using the solutions we were considering. Being able to reach out to similar schools and ask them about their lessons learned made all the difference in our selection process."
— IT director at a large community college
What are my users experiencing?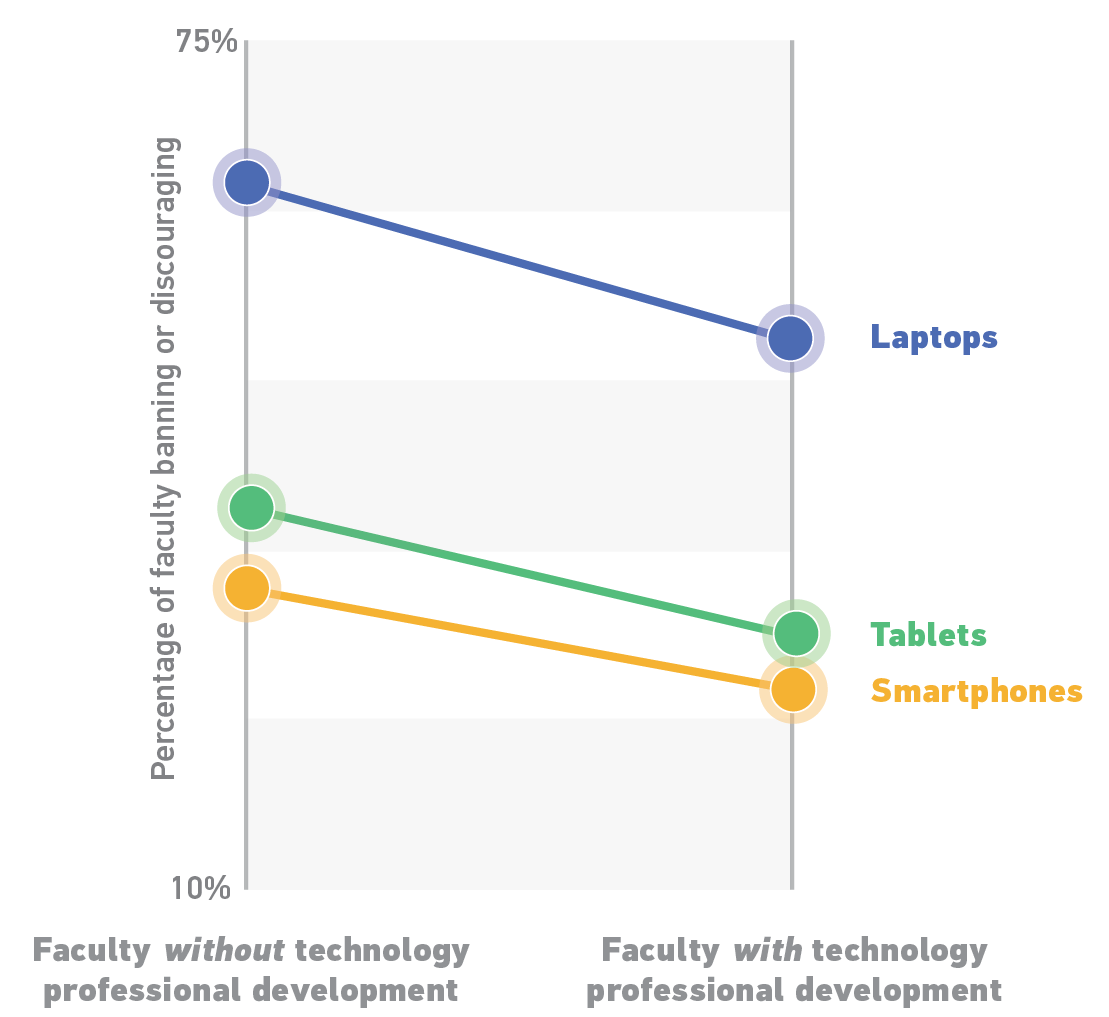 EDUCAUSE data helps you uncover gaps in student and faculty technology experiences.
"We were hearing student complaints about faculty banning technology in the classroom, but when we drilled into the data from our recent EDUCAUSE student and faculty surveys, we realized bans were occurring more often among faculty who did not engage in professional development in this area. After encouraging more faculty to take training, we're starting to see a reduction in complaints."
— Center for Teaching and Learning Director, mid-sized master's institution.
---
Inside the Analytics Services Portal
---
How to Get Started
How do I find my technology peers and compare resources?
Data on IT services, technologies, and resources are collected through the EDUCAUSE Core Data Service (CDS). Individuals at higher education institutions who submitted data through our annual survey gain access to data through interactive dashboards in the portal.
How do I assess my users' experience?
Data on student and faculty technology experiences are collected through EDUCAUSE Technology Research in the Academic Community (ETRAC). Individuals with reviewer roles at participating higher education institutions gain access to their students' and faculty's survey response data through interactive dashboards in the portal. Peer benchmarks are also available for comparison on each survey question. We publish findings on technology ownership, use patterns, and expectations.
How do I complete or administer a survey?
The Analytics Services Portal contains resources and everything you need to participate in our surveys, including timelines and directions on how to get started. See our FAQ for more information.
Survey Timelines
Core Data Service
October: Survey open
December: Survey close
January: Data Release
Student and Faculty
September–December: Sign Up and Collect Data
January: Data Release
Our Data Access Model


EDUCAUSE Members
Nonmember Institutions
Higher Ed Consultants
Corporations/Other Organizations

* Nonmember institutions may opt to pay $1500 to complete the CDS survey during the survey open period. Any institution that did not complete the CDS survey during the survey open period may opt to pay a fee to complete the survey off-cycle and gain access to data. Consultants working with higher education institutions may request access to CDS data through our third party provider agreements.

** Individuals without access to data in the Portal can get access to data summaries through our custom analytics offering. Fees start at $230/hour, but may vary based on the request.

Email us for more information.

Core Data Service*
FREE/$
$
$
No access
Student and Faculty Survey Data
FREE
FREE
No access
No access
Custom Analytics**
$
$
$
$