All-in-One Membership
Your EDUCAUSE membership is about to get even better.
Beginning July 2017, EDUCAUSE membership will include access to ECAR research and the ELI teaching and learning community, no longer requiring separate subscriptions.

In 2016, with feedback from over 2,000 of you, the EDUCAUSE board and staff worked to develop an ambitious, but achievable set of 5-year strategic priorities to improve your membership experience. This membership change represents a key component of these priorities—one we believe will transform our community.
Greater Access Drives Better Outcomes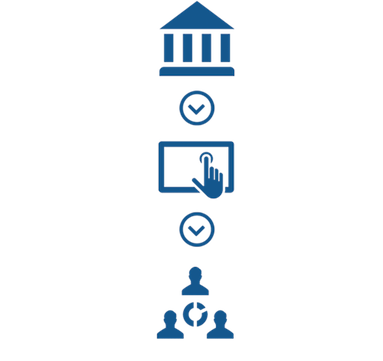 Now more than ever, campus leaders are driving forward strategic initiatives like student success and academic transformation.
Technology has a direct role in helping institutions achieve these urgent priorities.
ECAR and ELI give you crucial information, skills, and data to support the challenges on your campus.
Get to Know ECAR and ELI
Inform IT service management and plan digital initiatives through ECAR
Lead academic transformation and effectively apply learning technologies using ELI

Research and benchmarking
Trends and forecasts
Community collaboration

A diverse community of faculty and staff
Trend analysis and best practices
Professional development
How Does Our Membership Offering Change?
We've restructured our membership to enable more diverse higher education participation and access. Core changes to our structure will take effect in July 2017 as noted below.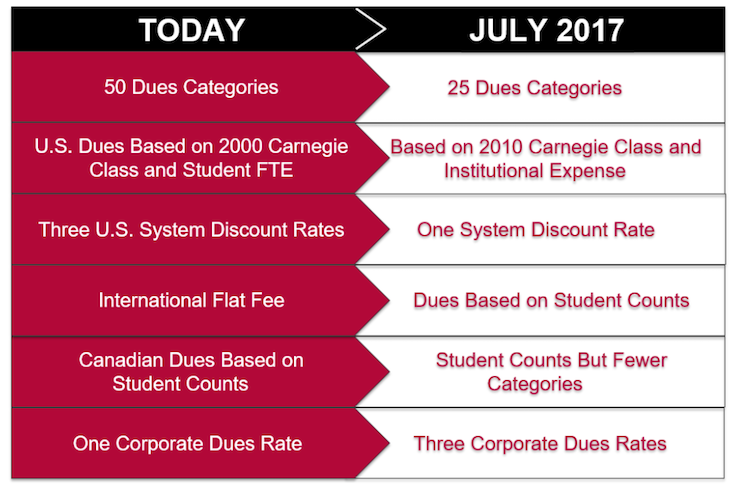 When Can I Find Out My New Dues?
Dues amounts will be sent to primary representatives in February.
Also, our membership team is available now to help answer any questions and provide you with a preview of your new dues amount. You can reach us at membership@educause.edu.
What You Can Expect
Activity
Date
Receive new membership dues information for 2017–2018—

Primary representatives




February



Access orientations—

Learn how to take advantage of your new benefits




April and May


Receive 2017–2018 membership invoice—

Primary representatives





May



Obtain access to enhanced membership benefits!


July


Stay tuned to learn more
. For questions, contact us at
membership@educause.edu
.