Corporate Professional Learning
Understand and Connect with Your Target Market
EDUCAUSE offers resources and professional learning designed specifically for our corporate community to support you in working effectively with professionals across higher education IT. Explore our variety of professional learning opportunities to help you better connect with your target market.
Publications & Multimedia
HEAR FROM YOUR PEERS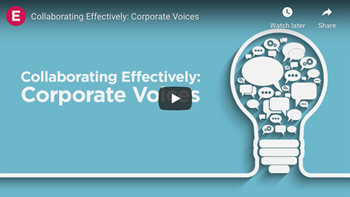 Corporate Voices
Get advice and ideas from EDUCAUSE corporate members on key topics and issues in higher ed IT, such as advancing an institution's analytics maturity, improving business systems and processes, effective collaboration, developing technology sourcing strategies, and more via our articles and videos.
---
Online Learning
GAIN KNOWLEDGE AT YOUR PACE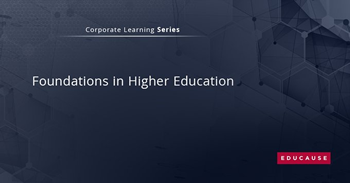 Foundations in Higher Education Learning Series
Build an understanding of higher ed's unique culture, organization, and governance so you can be more effective in your outreach efforts, in developing and fostering relationships, and in cultivating long-term business via this four-part, online, asynchronous learning series.
Part 1: Organization Structures
Part 2: Organization and Governance
Part 3: Strategic Planning
Part 4: Stakeholders and Their Influence on Decision-Making
Each segment includes a short, on-demand video with higher education experts and resources designed to build knowledge in each topic area. Whether you're new to the higher education market or your role, or have been in the higher education space for a long time, this foundational series can help you build your understanding.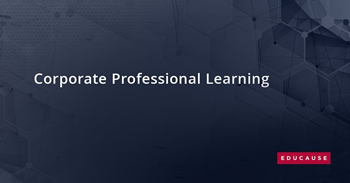 Corporate Learning Webinars
Gain insight from higher ed IT professionals into how technology organizations operate within higher education; explore the critical issues technology leaders experience; find out how your customers on campus influence technology decisions—and more via hour-long webinars.