Renew Your Membership

EDUCAUSE members have come together to make higher education—and each other—stronger. Thank you for being part of our community and strengthening higher education.
It's time to renew your membership.
If you are the Primary Representative for your organization's EDUCAUSE membership, an invoice for the 2020–2021 membership year was emailed to you in early May. If you did not receive it or need help renewing, please contact our Membership Team via email below or by calling 303-449-4430.
Please note: We're here to help.
We know it's a difficult time for many organizations and want to help ensure you have access to this community and the resources you need. To help you do so, we're happy to discuss a flexible payment plan, if needed.
---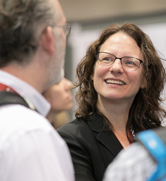 The Benefits of Membership
As an EDUCAUSE member, you and your entire organization can:
Stay informed on issues, technologies, and trends in higher education
Make connections
Advance your knowledge and career—and more
Membership is at the organizational level.
Everyone at your organization can benefit.
For more information, visit Discover Membership.
Industry member? Learn more about how we can help you.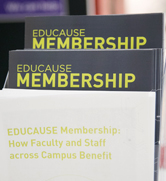 Resources You Need Now
We're working diligently to support you and your organization during this time. With the help of the higher education community, we're continuing to create and curate resources that can help you solve new and existing challenges you're facing.
Have a resource to share? Contact us.
---
Questions?
If you have any questions about how we serve our community or how you could get the most out of your membership, please contact our Membership Team.