Fellowship Programs
Financial assistance is available to help with professional development; recognizing a combination of past achievement, personal and institutional commitment, potential benefit, and financial need.
Financial Support for Professional Development
As the preeminent association for higher education information technology professionals, EDUCAUSE offers one of the most comprehensive, respected programs of face-to-face learning opportunities available. More than 15,000 college and university technology professionals meet every year at EDUCAUSE-sponsored events to develop the skills, knowledge, and relationships to help their institutions seize today's opportunities and minimize tomorrow's risk. The EDUCAUSE Fellowship Program is an extension of our commitment to those who lead, manage, and use information technology to shape strategic IT decisions at every level within higher education.

Jane N. Ryland Fellowship Program
The Jane N. Ryland Fellowship program was established to expand opportunities for information technology professionals to attend EDUCAUSE events, thus helping to build future leaders. Awards are made on an annual basis, and preference is given to underserved individuals at financially challenged institutions. Fellows select the event of their choice from among the eligible EDUCAUSE offerings that aligns with their professional needs and the strategic directions of his or her institution.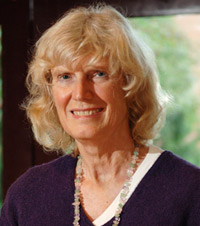 In Recognition Of...
Jane N. Ryland, as president of EDUCAUSE from 1986 to 1998, recognized the importance of educational programs to support and develop information technology professionals throughout higher education.
Diane Balestri Memorial Scholarship
The Balestri Scholarship exists to help women attend an EDUCAUSE event to build knowledge and their professional network, thereby taking steps toward becoming a strong member of the broader higher education IT community. It was established by the past Seminars on Academic Computing Board of Directors to honor the memory of Diane P. Balestri, former Vice President for Computing and Information Services at Vassar College, who died in 2002.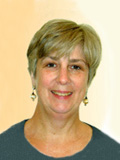 In Recognition Of...
Diane Balestri was a humanities scholar, academic dean, pioneer in the use of information technologies to support effective teaching and learning, an extraordinary collaborator, and an enthusiastic mentor.