CourseGateway

EDUCAUSE is proud to partner with the Bill & Melinda Gates Foundation to develop and promote a new program that will provide campus decision makers with peer reviews of digital learning courseware to help increase learning outcomes for students.
By providing comprehensive courseware evaluations from a trusted Product Advisory Board, CourseGateway will give higher education faculty, administrators, and digital learning experts the opportunity to quickly and easily compare products and conduct searches specific to their discipline, while helping deliver more equitable learning outcomes for Black, Latino/Latina, and Indigenous students and students from low-income backgrounds.
You can use CourseGateway to search for and make informed decisions about high-quality courseware for your introductory-level undergraduate courses.
Easy, centralized access to high-quality courseware
Peer reviewed
Designed to save hours of time
DEI approved


Stay updated on the latest from CourseGateway!
Sign up to receive notifications of site updates and when new courseware are available.
Meet the CourseGateway Program Director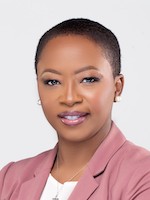 Visit the
CourseGateway
site. CourseGateway is a trademark of EDUCAUSE.