EDUCAUSE Welcomes New Board Members
For Release:
September 13, 2023

Contact:
Marc Stith,
Senior Director, Marketing Communications and Media Relations
EDUCAUSE
[email protected]
---
EDUCAUSE, the association for information technology in higher education, has announced two new board members who were elected by the association's membership. Joining the board will be Tara Hughes, Chief Information Officer at the California State University Maritime Academy, and Karen Warren, Associate Vice President for Information Technology at Wesleyan University. Both will serve a four-year term starting in October 2023.
"It's a pleasure to welcome Tara and Karen to the EDUCAUSE Board," said John O'Brien, EDUCAUSE president and CEO. "They're both well-respected and highly engaged members of our community. I know their board service will reflect their deep sense of commitment and dedication to our wonderful community as we implement the association's new strategic priorities."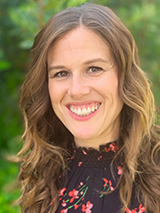 Tara Hughes has been Chief Information Officer at the California State University Maritime Academy (Cal Maritime) since March 2023 after serving in the position in an interim capacity since December 2021. She joined Cal Maritime in June 2021 as the institution's Deputy Chief Information Officer, overseeing the day-to-day operations for Information Technology services, including campus-wide user and facility support, service delivery, application management and development, compliance and reporting, and voice services. Hughes began her career in higher education as a staff member at California State University Channel Islands in 2014, where she developed and implemented a shared services center that acted as the campus' first tier of support for a growing list of IT services. She went on to serve as the Interim Assistant Director of Student Success Communication and Chatbot, where she supported student retention efforts at California State University Channel Islands, establishing procedures for the campus chatbot, and collaborating with campus stakeholders on communication strategies for how the bot could enhance current practices.
Hughes is a customer service evangelist who aims to infuse the area of technology with a broader set of skills related to emotional intelligence and interpersonal communication. She has shared her love of helping people develop the ability to interact more harmoniously and effectively as a guest lecturer at California State University Channel Islands and through speaking engagements at LOCKDOWN 2019, the EDUCAUSE Security Professionals Conference, Security Camp 2019, the EDUCAUSE Annual Conference, Women Advance IT Conference, and other events. She is a 2019 Fellow of the EDUCAUSE Leading Change Institute, a 2018 graduate of the EDUCAUSE Management Institute, and has served as faculty for the EDUCAUSE New Management Institute.
Hughes holds a bachelor's degree in Counseling and a master's degree in Public Administration with a concentration in Leadership from California State University San Bernardino.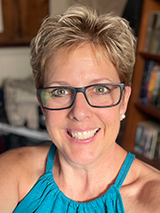 Karen Warren serves as associate vice president at Wesleyan University, where she has oversight for the user services, technical services, and academic technology teams. Combined, these teams provide the foundational support for all other IT operations for the university, develop strategic input regarding systems and infrastructure, and include support for teaching and learning using technology. Warren oversees the IT service management (ITSM) initiative for Wesleyan and is responsible for initiating department-wide changes to IT processes, including incident and change management, configuration management, and the service catalog. Active in campus life, Warren is committed to crossing functional and departmental lines to bring solutions to the Wesleyan community.
Warren has been a faculty member for the EDUCAUSE Senior Director Institute and has also served on the 2022 Annual Conference Program Committee and the IT Issues Panel. She has served as chair of NERCOMP, the Northeast Regional Computing Program, a consortium of universities throughout the Northeast United States. She is an experienced presenter, having spoken at the NERCOMP Annual Conference, ServiceNow Knowledge, EDUCAUSE Annual Conference and other professional workshops. Warren has been active in the Connecticut Education Network's Education (CEN), serving as co-chair of its Education Advisory Committee and chairing its Strategic Planning Team. She received the CEN Outstanding Leadership Award in 2022.
Prior to coming to Wesleyan, Warren spent 15 years at the American School for the Deaf in West Hartford, CT, where she was IT Director for 10 of those years. Warren has also dedicated herself to raising awareness about the importance of broadband access in K-12 education. Warren holds a bachelor's degree in English from Mount Holyoke College.
Visit the EDUCAUSE Board of Directors web page for information about board member responsibilities, as well as a complete list of EDUCAUSE Board Members.
About EDUCAUSE
EDUCAUSE is a community of technology leaders and professionals working together to tackle challenges and leverage opportunities that are constantly evolving within higher education. EDUCAUSE welcomes diversity, in viewpoints and experience, and believes in the transformative power of uncommon thinking for the common good. Visit https://educause.edu/.