Welcome Newly Appointed EDUCAUSE Board Members
For Release:
March 9, 2022

Contact:
Marc Stith
Director of Marketing & Media Relations
EDUCAUSE
[email protected]
---
EDUCAUSE, the higher education association for technology professionals, has announced two new board members who have been appointed in service to the association's thriving community. Joining the board will be Gayleen Gray, Assistant Vice President and Chief Technology Officer at McMaster University in Hamilton, Ontario, and Melissa Woo, Executive Vice President for Administration and Chief Information Officer at Michigan State University. Woo's term of service will run through October 2023 to complete the term of former board member Jennifer Sparrow, and Gray's term of service will run through December 2023 to complete the term of former board member Mark Roman. Both Sparrow and Roman left their board roles early to join the private sector.
"It's a pleasure to welcome Gayleen and Melissa to the EDUCAUSE board," said John O'Brien, EDUCAUSE president and CEO. "These two widely acknowledged and respected leaders in our community will bring important perspectives at a time of dynamic change and opportunity."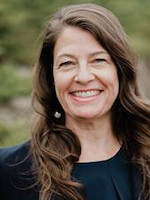 In her position as the Assistant Vice President and Chief Technology Officer at McMaster University, Gray leads the institution's enterprise IT strategy and works closely with the university's leadership and other key personnel, including the McMaster IT community, to ensure that McMaster's research, teaching, and learning initiatives are supported and enabled by campus systems and infrastructure. With over two decades of higher education IT experience, Gray has been an active leader in Canada through her involvement in CUCCIO (Canadian University Council of Chief Information Officers), including being a founder and ongoing leader for the organization's Canadian Higher Ed IT Leader Professional Development program and chair of the CUCCIO Cybersecurity Standing Committee. Gray has been equally active in her service to EDUCAUSE, where she has been on the faculty for the EDUCAUSE Senior Directors Institute (2022), Management Institute (2020), and New IT Managers Institute (2018, 2019). In addition, she is a Fellow of the 2016 Leading Change Institute, a graduate of the EDUCAUSE Institute Management Program, and has been a frequent presenter at national and regional professional conferences in both Canada and the United States. Gray serves on the CANARIE Board of Directors and CANARIE's Cybersecurity Advisory Committee, the ORION (Ontario) Board, and the Hospice-Wellington Board. She is a founding member of CanSSOC, serving on its Steering Committee and Sponsorship Committee. Gray was a recipient of the 2013 Guelph Women of Distinction Award for Information Technology and the 2019 CUCCIO Community Award. Gray holds an Honours Degree in English Literature from Carleton University in Ottawa and a Master of Business Administration (MBA) from the University of Guelph.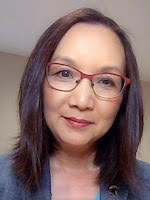 Woo is Executive Vice President for Administration and Chief Information Officer at Michigan State University, where her portfolio includes University Human Resources, Infrastructure Planning and Facilities, Real Estate, Sustainability, Information Technology, Procurement, University Stores, and Campus Mail Services. She also serves as the president of the Michigan State University Foundation, whose mission is to support MSU achieve its economic development goals through the commercialization of student, faculty, and staff intellectual property. She previously held positions at Stony Brook University, University of Oregon, University of Wisconsin-Milwaukee, and University of Illinois at Urbana-Champaign. Woo, who was recipient of the EDUCAUSE 2019 DEI Leadership and 2012 Rising Star Awards, is a Frye Leadership (now Leading Change) Institute Fellow. She served on the inaugural EDUCAUSE DEI Advisory Committee, was a Senior Reviewer for EDUCAUSE Review Online, served on the EDUCAUSE 2012 Conference Program Committee, and was a member of the EDUCAUSE Professional Development Advisory Committee, including a year as chair. She also served as co-chair for the Higher Education Information Security Council (HEISC) and has presented widely at EDUCAUSE conferences on various topics such as developing aspiring IT leaders and promoting diversity, equity, and inclusion in the IT profession. Additionally, she served on the InCommon Steering Committee, as a member of the NYSERNet.net and NYSERNet.org boards, and is currently chair of the Merit Network Board of Directors. She completed her PhD in Biophysics at the University of Illinois at Urbana-Champaign and her bachelor's degree in Biophysics at the University of California, Berkeley.
Visit the EDUCAUSE Governance and Leadership web page for more information on the EDUCAUSE Board of Directors.
About EDUCAUSE
EDUCAUSE is a nonprofit association and the foremost community of technology leaders and professionals committed to advancing higher education. EDUCAUSE programs and services are focused on analysis, advocacy, community building, professional development, and knowledge creation. Upholding the belief that technology innovation plays a transformative role in higher education, EDUCAUSE supports those who lead, manage, and use information technology through a comprehensive range of resources and activities.