The Digital versus Brick-and-Mortar Balancing Game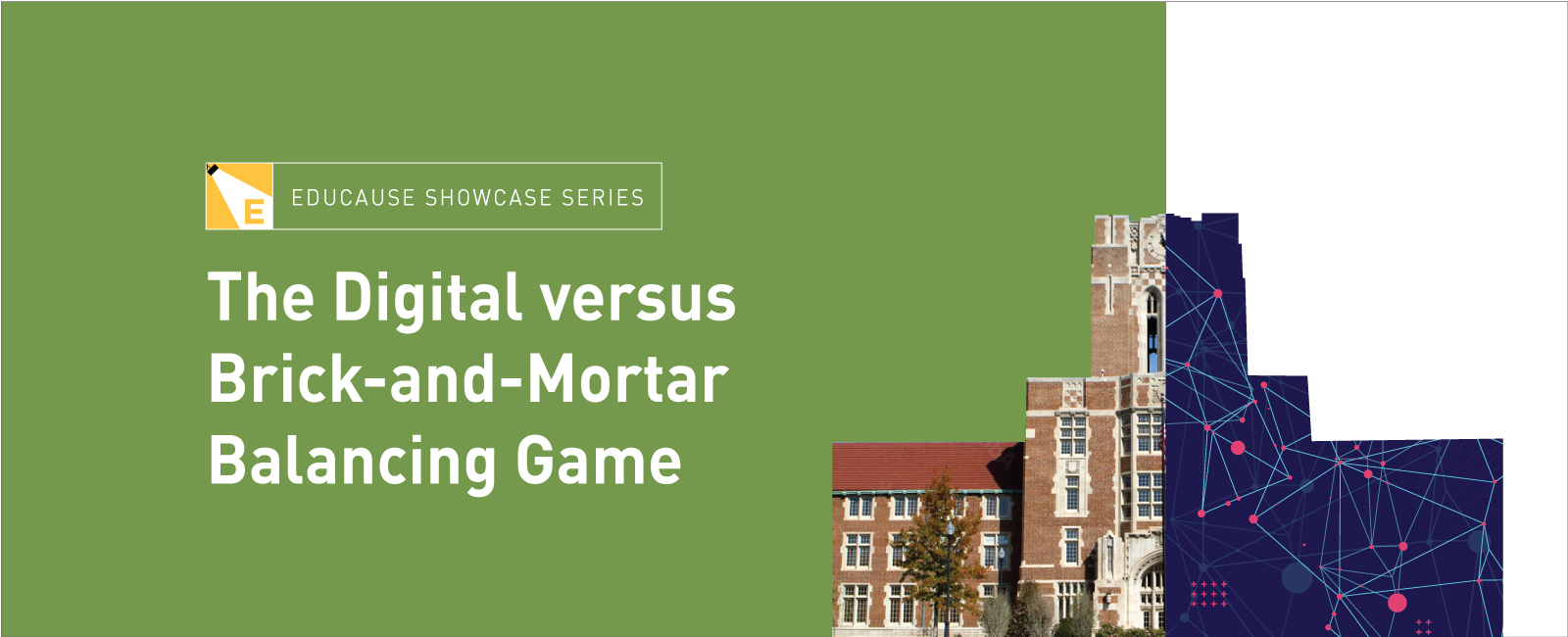 The blended campus required after two years of upheaval calls for out-of-the box thinking about what to keep and what to discard from both digital and physical work and learning spaces. Technology leaders face critical decisions regarding workplace culture, physical classroom design, and traditional campus spaces.
Culture Eats Technology for Breakfast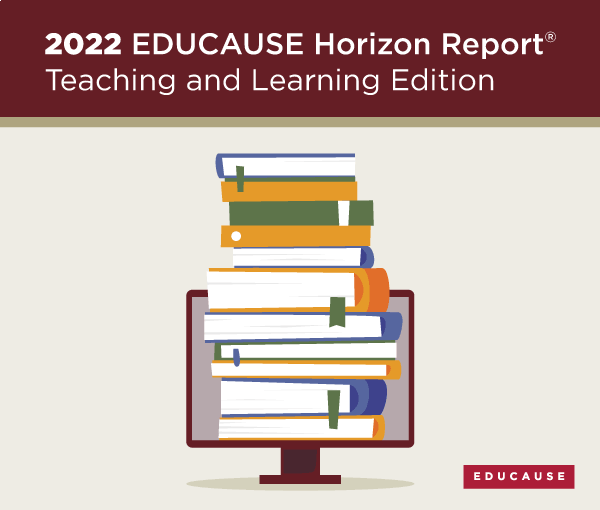 EDUCAUSE Horizon Report | Teaching and Learning Edition
As students' expectations and needs have shifted, campus leaders realize the imperative to expand hybrid courses. Successfully navigating this transition requires technology adjustments, yes, but also cultural changes regarding remote work, skills-based learning, cybersecurity, sustainability goals, and degree value.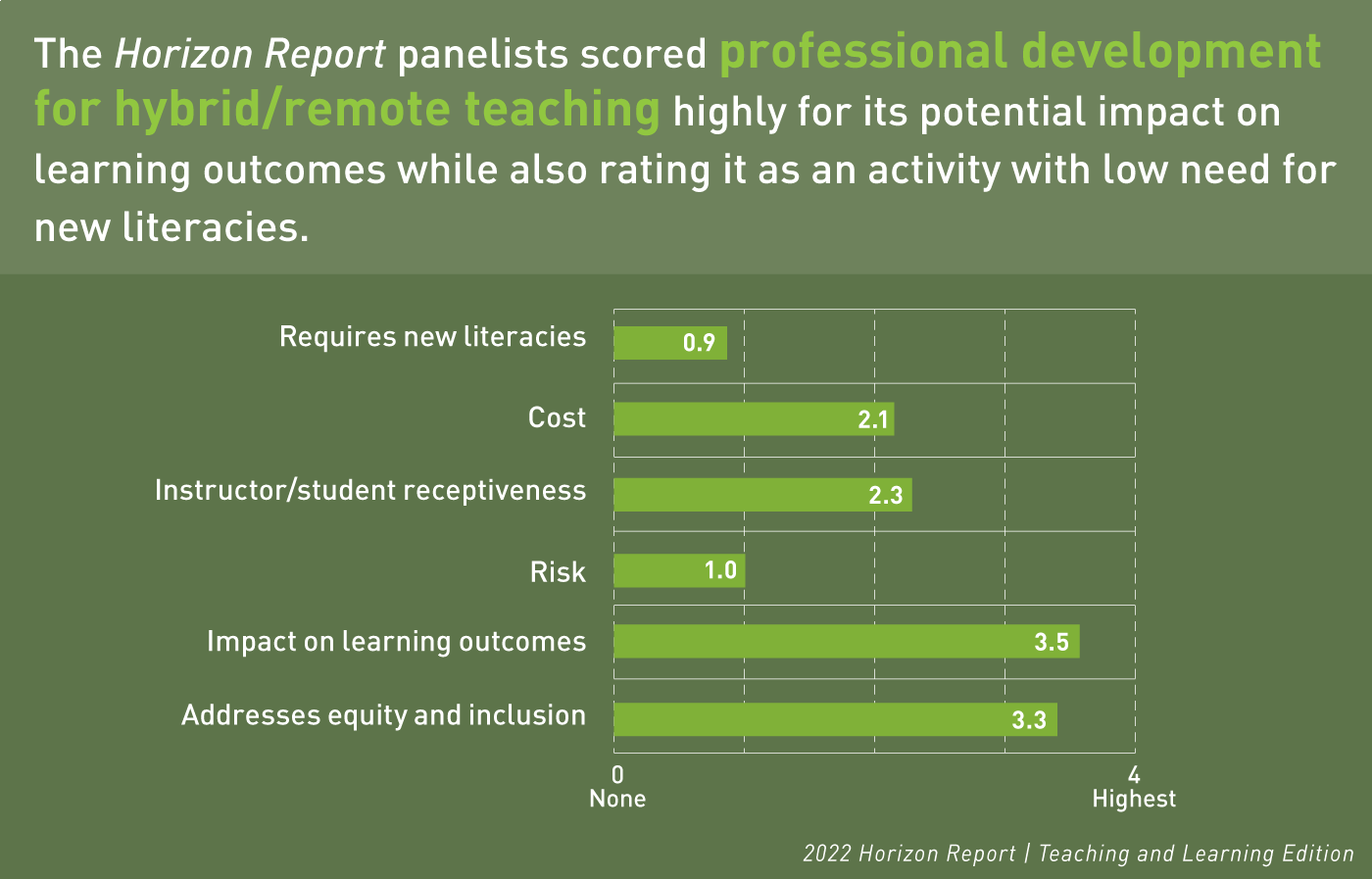 (Some) Classroom Walls Crumble
Making the move from fully in-person instruction to a learning environment that also accommodates remote students (and remote faculty) requires rethinking and redesigning physical learning spaces to provide an equitable experience for all learners. Technology leaders will need to overcome sizable obstacles to create inclusive classrooms that enable faculty and students to reap the many benefits of hybrid learning.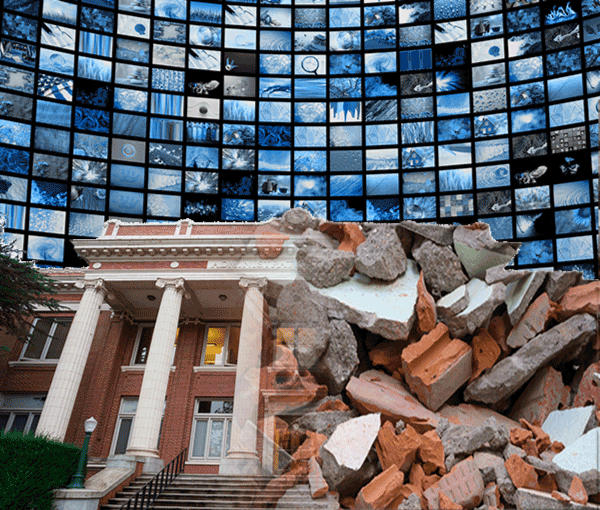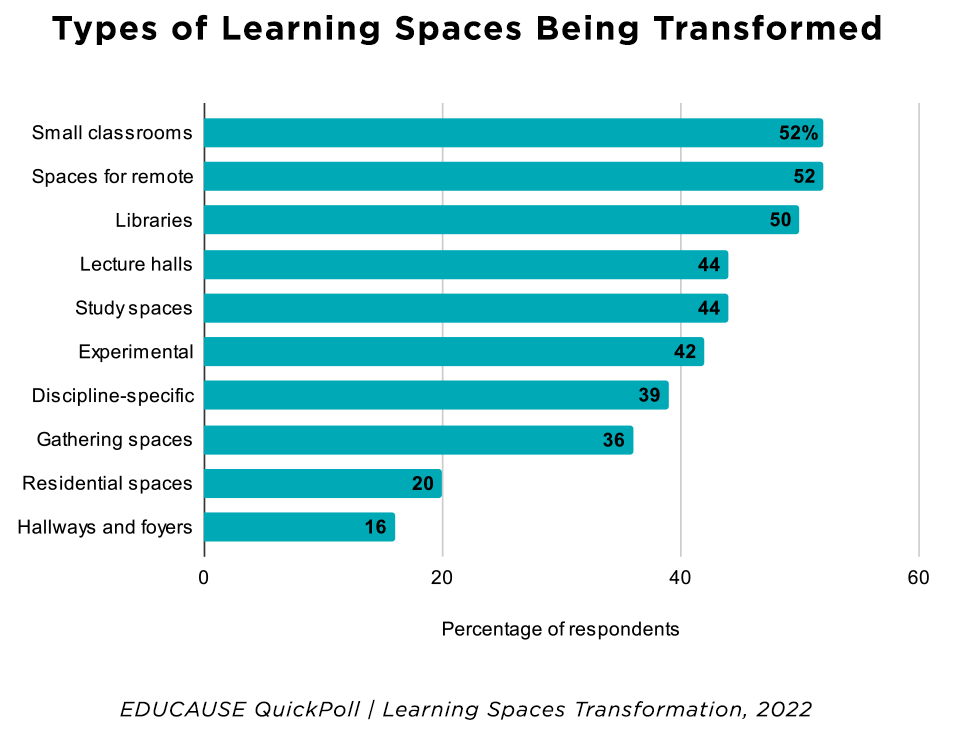 Space Becomes a Commodity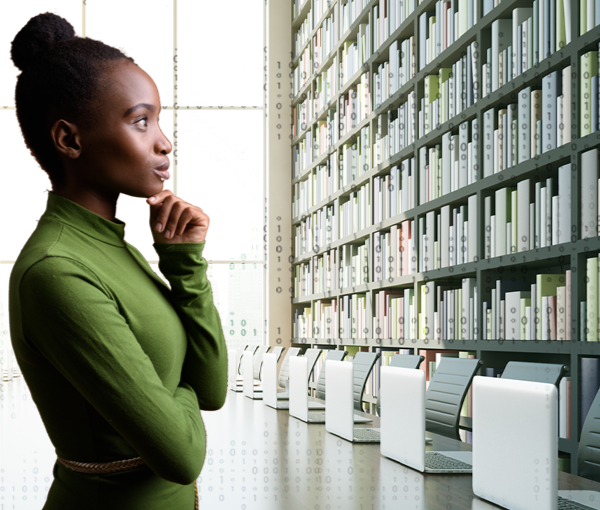 In a world of hybrid, virtual-and-physical learning, space itself becomes a service. For example, academic library leaders have an opportunity to reimagine traditional campus spaces, including desktop computer labs, to create environments that will be flexible enough to provide what students need now.
Read "Moving to Mobile: Space as a Service in the Academic Library"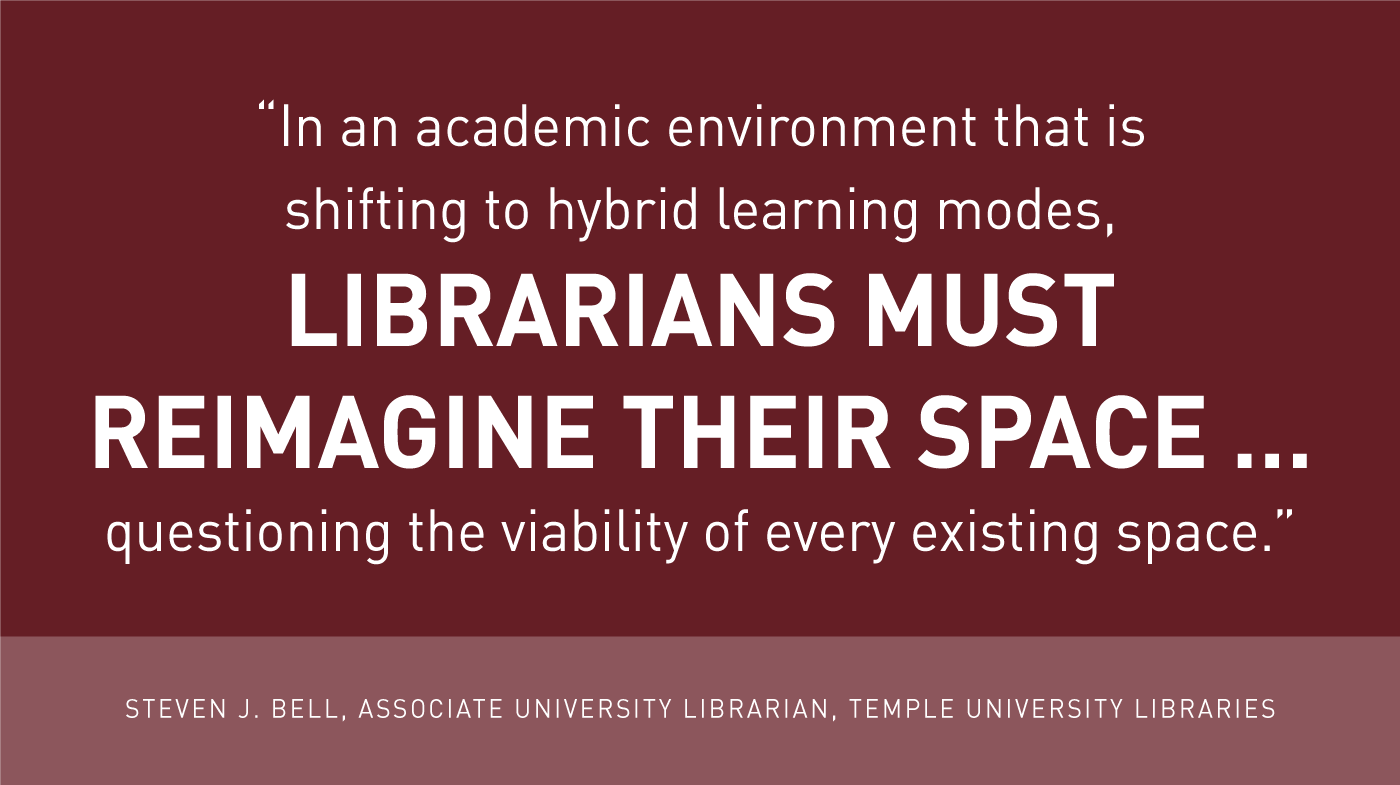 Hear from the Community
Member QuickTalk | Showcase Coffee Shop
Join us on May 12 at 12:00 pm ET for the next Member QuickTalk | Showcase Coffee Shop to discuss the Showcase resources and how digital and physical work and learning spaces interact at your institution.
Go Further
Assess Your Progress
Learn from Your Peers
Feed Your Curiosity
Dig Into the Library
Interact with the Community
From this Showcase, we hope you'll take away a new understanding of how digital and physical work and learning spaces can be optimized at your institution.
Next up, we'll explore the state of artificial intelligence in higher education. Tune in to AI: Where Are We Now? launching June 6.
Gartner, Hype Cycle for the Digital Workplace, 2021, Matt Cain, Michael Woodbridge, 12 July 2021
GARTNER and Hype Cycle are a registered trademark and service mark of Gartner, Inc. and/or its affiliates in the U.S. and internationally and are used herein with permission. All rights reserved.