Sponsorships
Align with Your Target Market
Choose to partner with EDUCAUSE to expose your brand, industry knowledge, and thought leadership to our specialized higher ed IT communities. Sponsorship opportunities exist in the following areas:
Interested in exhibiting, presenting, or sponsoring opportunities at EDUCAUSE conferences and events? Visit our Conferences page.
For pricing and availability, please call 303-939-0326 or contact [email protected].
---
New—2021 Showcase Series
STRATEGICALLY ALIGN WITH GRAND CHALLENGES IN HIGHER ED
This year, EDUCAUSE is launching a new high-visibility, showcase series that spotlights the most urgent issues in higher education and how the corporate community can help. These exclusive opportunities provide a unique way for your organization to be part of important conversations taking place in higher education IT, and offer never-before-seen thought leadership and branding opportunities. Upcoming topics and launch dates include:
Engaging Students by Design | April 5
Looking Beyond Technology for Inclusive Student Success | April 26
Cybersecurity Turned Inside Out | June 7
Why Analytics is Your Superhero | August 9
How Digital Transformation Powers the Post-Pandemic Institution | September 20
The Future is Here: 2022 Issues and Trends | November 1
View an example of our recent showcase on the Post-Pandemic Future: Implications for Privacy. For additional information such as sponsorship inclusions and benefits, download the details below.
Target: 67,000+ higher ed IT and teaching and learning professionals
---
Newsletters and Webinars
Targeted Newsletters
Showcase your thought leadership
Gain exposure for your thought leadership content by featuring it in a targeted newsletter of your choice.
Weekly
(Sent once per week for one month):
CIOs & Senior IT: 7,000 higher education chief information officers and senior information technology leaders
Teaching & Learning: 21,000 leaders and professionals committed to learning and technology in higher ed
Information Security: 9,000 higher education security and privacy professionals
Information Technology: 28,000 higher education information technology professionals
Monthly
(Sent once per month):
Campus Monthly: 25,000 other campus leaders, a broad reach including presidents/chancellors, chief data and privacy officers, librarians, institutional research professionals, and other campus executives
Two content options are available:
Bundle or republish your Industry Insights content.
Link to a content marketing piece of your own (an article, white paper, or report).
Find out more about this opportunity (including pricing) via our media kit.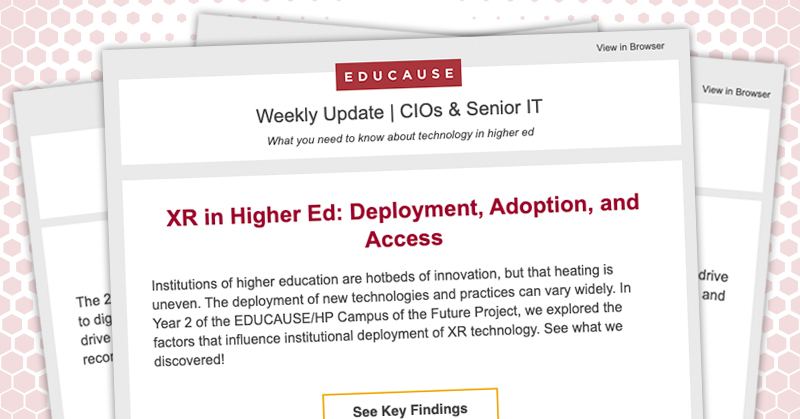 Target: Up to 28,000 higher ed professionals in key technology-related focus areas
Deadlines and send dates may be subject to change. Major holidays and select weeks are excluded. Republishing your Industry Insights article in a targeted newsletter is limited to two times per calendar year per article. Content cannot be more than 12 months old and cannot be previously published elsewhere aside from the sponsor's website.
Industry and Campus Webinars
Highlight your industry expertise
Conduct a webinar on a topic that positions your company as a thought leader with a partner from a higher education institution or panel of up to three.
EDUCAUSE will:
Set up a web page and registration, and collect your content
Provide a presenter walk-through and moderate the webinar
Promote the series via email and social media channels
Archive your webinar recording in the EDUCAUSE Library
For additional information such as features and benefits, as well as deadlines and next steps, download the details below.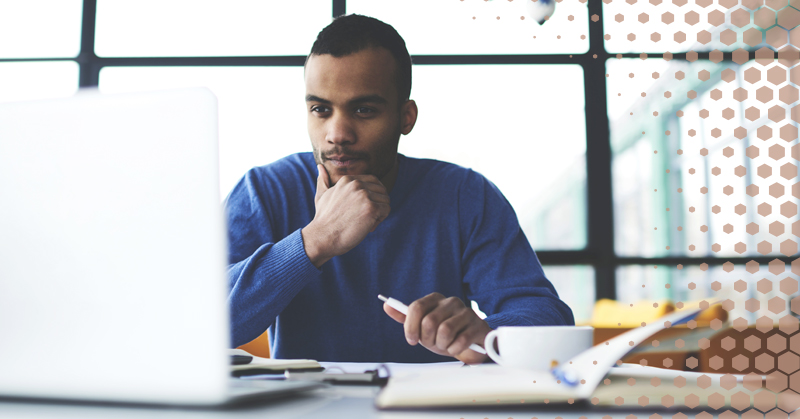 Target: 60,000+ higher ed IT, teaching and learning, and other campus professionals
---
Research and Just-in-Time Content
Annual EDUCAUSE Research
Associate your brand with trusted benchmarking data
The higher ed IT community turns year-round to EDUCAUSE for the latest findings on students and faculty technology experiences, emerging technologies like extended reality, and industry-shaping trends like data analytics.
Benefits of sponsorship include:
Recognition in the report and on the study's web page
Access to EDUCAUSE research, one custom research briefing of the study results, and one set of custom analyses from the study data
Involvement in the research agenda
Exposure is extended through higher education media and partner publications. How can we align and help you reach your target market? Contact our Corporate Team to learn more and discuss available opportunities.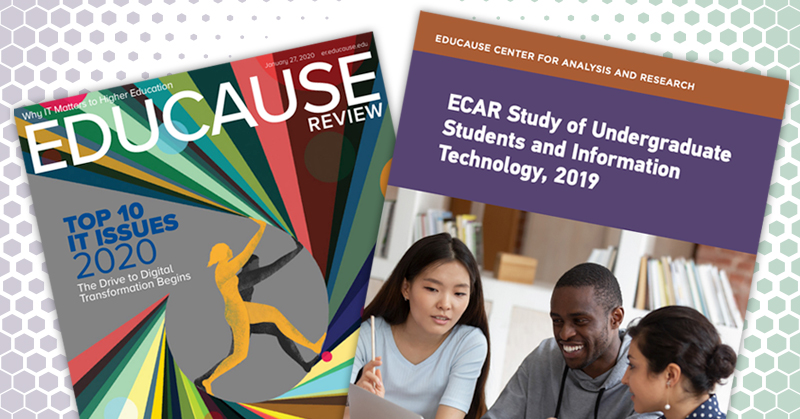 Target: 67,000+ higher ed IT and teaching and learning professionals
Regularly recurring EDUCAUSE research may include products like: The Top IT Issues, Technologies, and Trends; studies on student and faculty technology experiences; IT Workforce in Higher Education; among others.
Custom Research Studies
Collaborate with EDUCAUSE and the higher education community
We work with you to design, conduct, summarize, and visualize a custom study, program, or analysis, and also promote it to the higher ed community and media. A limited number of custom research studies are available each year.
We're exploring several interesting topics already, including:
Data Privacy
Machine Learning
Esports
Students in a New World
What is your organization most interested in? Contact our Corporate Team to learn more and discuss your ideas.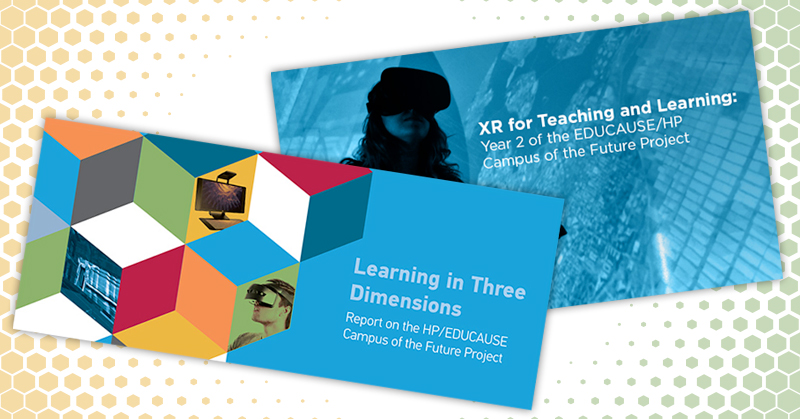 Target: 67,000+ higher ed IT and teaching and learning professionals
HP has been partnering with EDUCAUSE over the last two years to investigate the emerging field of XR technology use at institutions around the world. Together we've published two custom research reports, garnering media coverage in Forbes, The Chronicle of Higher Education, Inside Higher Ed, EdSurge, and Campus Technology, and been consumed over 15,000 times.
QuickPolls
ALIGN WITH JUST-IN-TIME RESEARCH
EDUCAUSE QuickPolls are new, highly consumed one-day polls that rapidly gather, analyze, and share input from the EDUCAUSE community about specific emerging topics.
Two sponsorship options are available:
QuickPolls Landing Page
Spotlight your company via a 300x600px skyscraper graphic and URL of your choice for one month on the QuickPolls landing page, which curates all single-topic polls in one easily navigable place. EDUCAUSE communications will drive folks to this page when new QuickPolls are released, helping keep your brand top-of-mind.

QuickPolls Results Page
Spotlight your company via a 300x600px skyscraper graphic and URL of your choice on a QuickPoll results page of a topic relevant to your initiatives and solutions. Benefit of sponsorship also includes sponsor recognition in at least one post on EDUCAUSE Twitter, Facebook, and LinkedIn profiles, which have over 100,000 followers combined. And note—each post receives an average of 1,000 unique views. View an example here. Topics may include: Privacy, Cybersecurity, Student Success, and Student Engagement and Learning.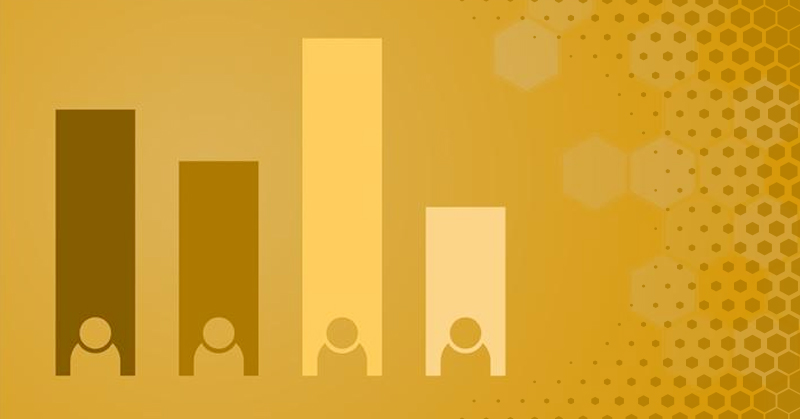 Target: 100,000+ social media followers
---
Programs and Awards
Scholarship Program
Be recognized for your support
EDUCAUSE Scholarships are an extension of our commitment to those who lead, manage, and use information technology to shape strategic IT decisions at every level within higher education. Awards are made on an annual basis and preference is given to underserved individuals at financially challenged institutions.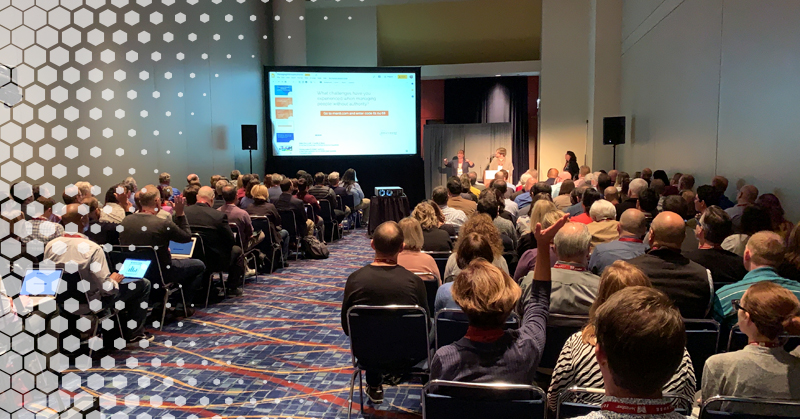 Target: 67,000+ higher ed IT and teaching and learning professionals
EDUCAUSE Awards
Sold
Invest in leaders
When you choose to sponsor our awards, your organization is investing in our community members' accomplishments. You become part of honoring exemplary leaders who: progress the theory and practice of information technology in higher education; actively volunteer; advance diversity, equity, and inclusion; and demonstrate ongoing, exceptional professional growth and contributions.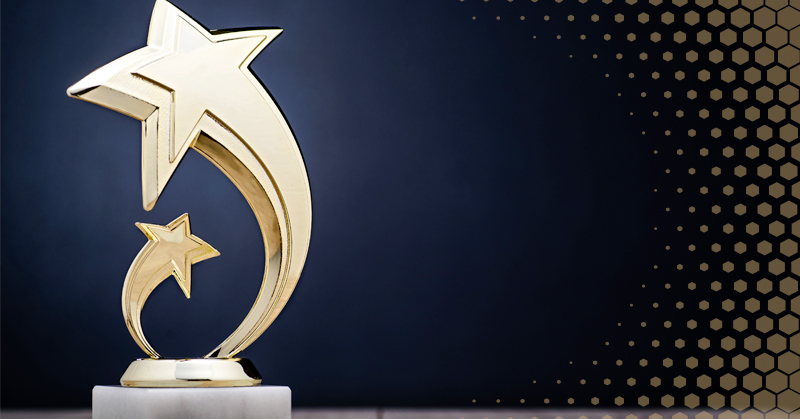 Target: Up to 67,000 higher ed IT and teaching and learning professionals
Target numbers may be subject to change.
Contact Information
Carolyn Colman
Senior Manager, Membership Development
303-939-0326
[email protected]
Che DeMarco
Membership Development Specialist
303-544-5664
[email protected]