Workforce: Evolve or Become Extinct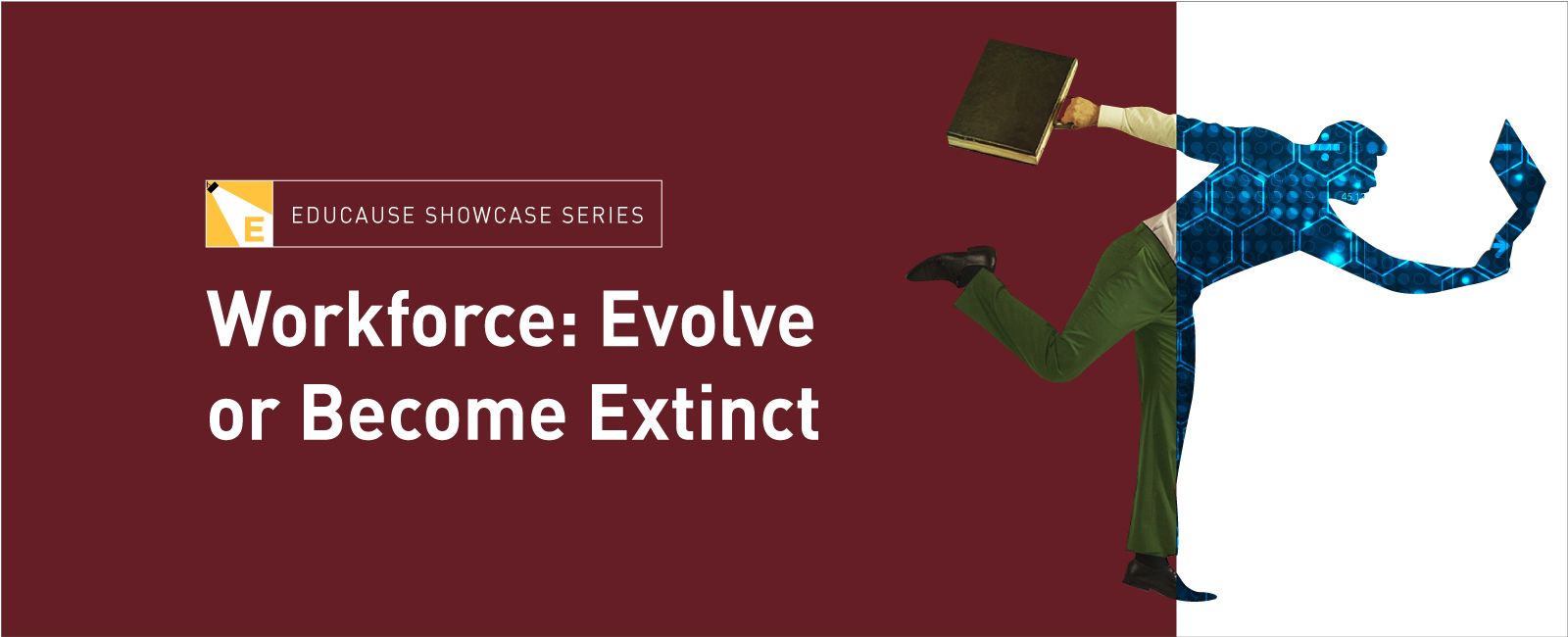 The higher education workforce is being hit by budget cuts, worker attrition, and widespread burnout. These forces provide a key opportunity for senior leaders and especially CIOs to evolve their institutions through innovative action.
The Intersection of Structure and Culture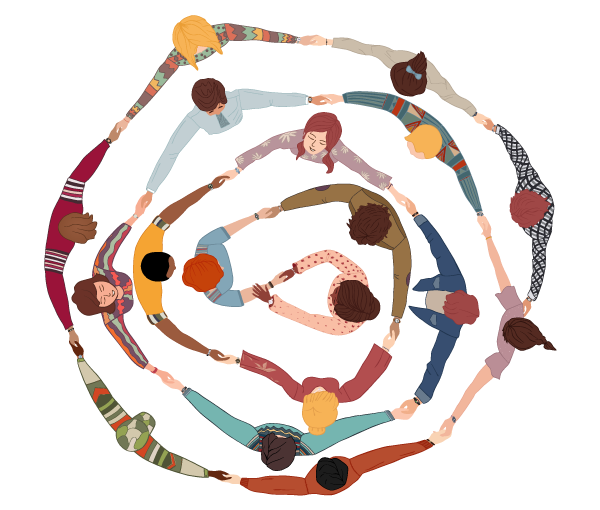 With the higher education workforce experiencing its greatest state of fluctuation in recent memory, agility is proving to be an essential asset. Senior leaders and CIOs, regardless of reporting lines, will need to modify job functions, team structures, and work circumstances.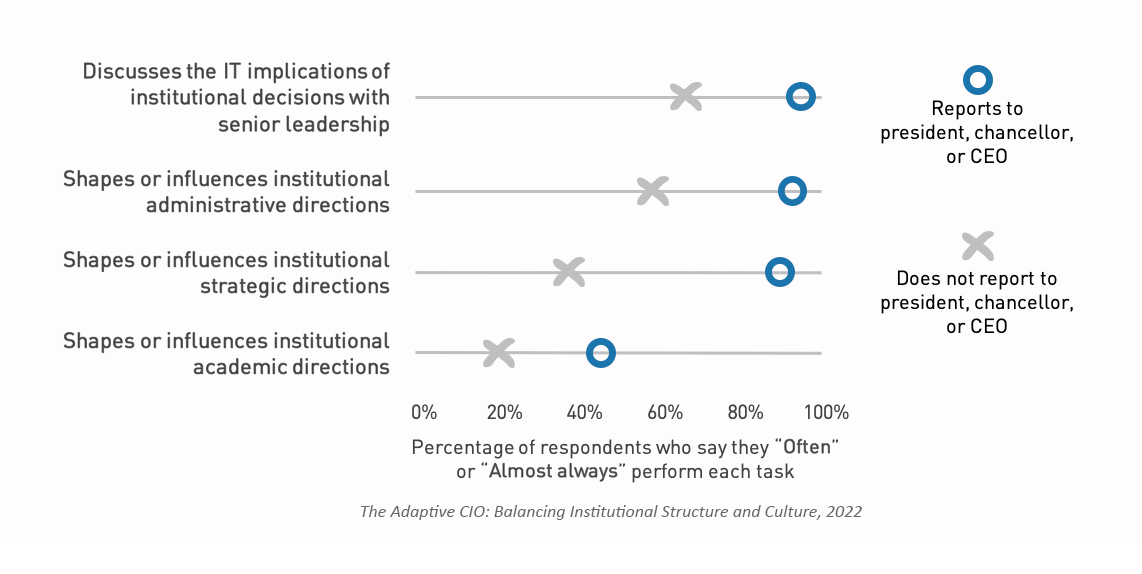 The Opportunity in the Crisis
With the "great workforce shakeup" and increased institutional needs, IT leaders can take advantage of new hiring opportunities to create teams with diverse viewpoints. Such groups not only outperform teams with members of similar backgrounds but also better reflect the diversity of the constituents of their institutions.
Explore the EDUCAUSE Inclusive Hiring Kit.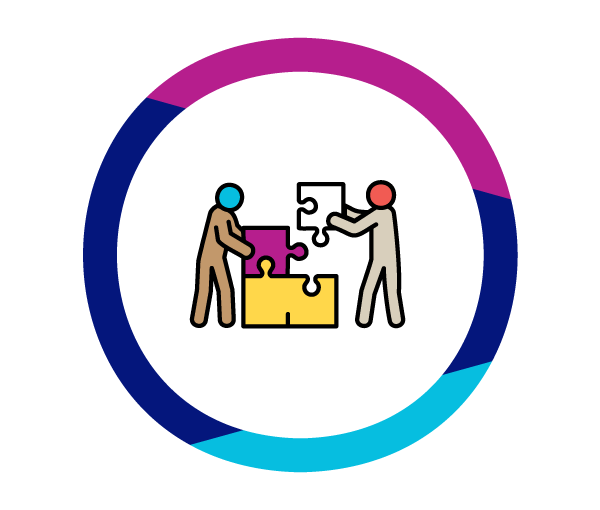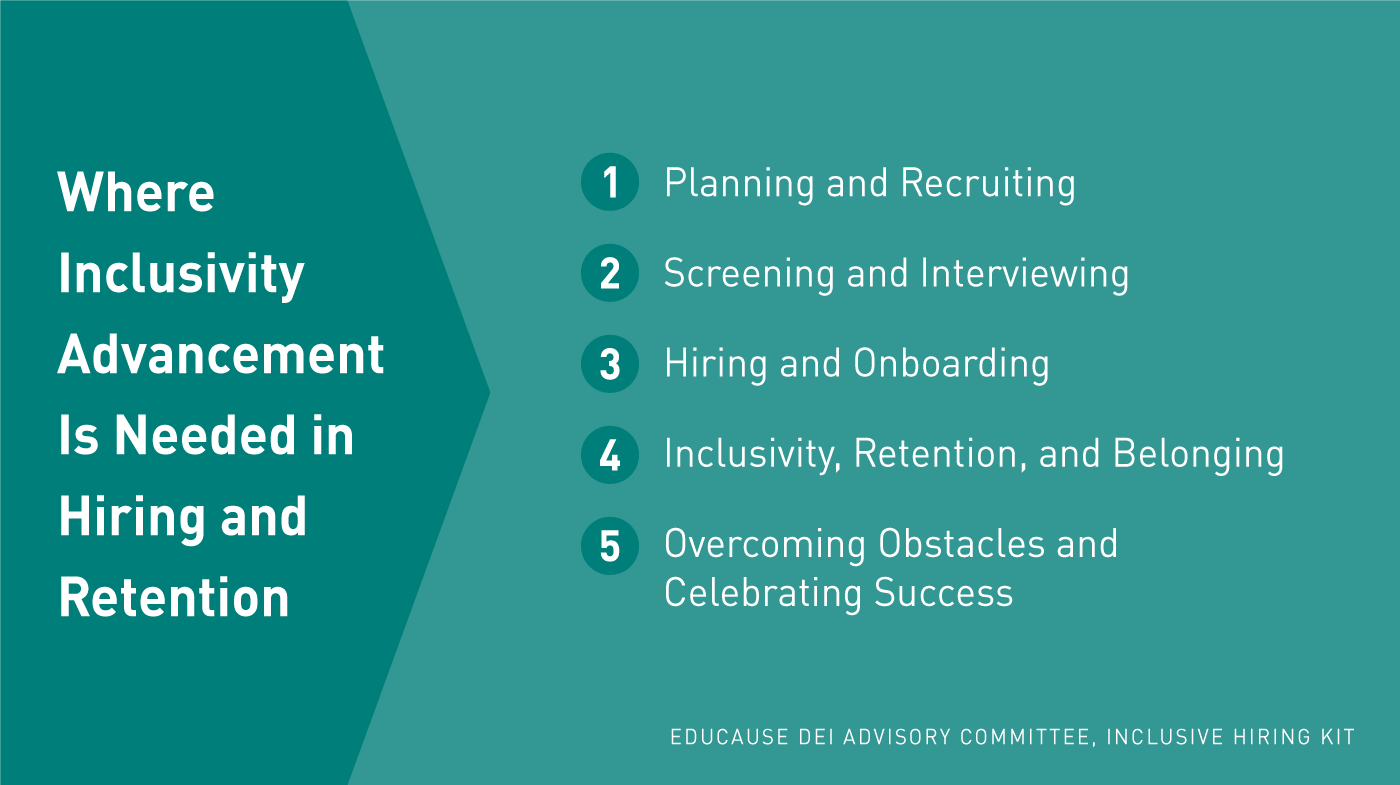 The Pathways to Higher Ed Careers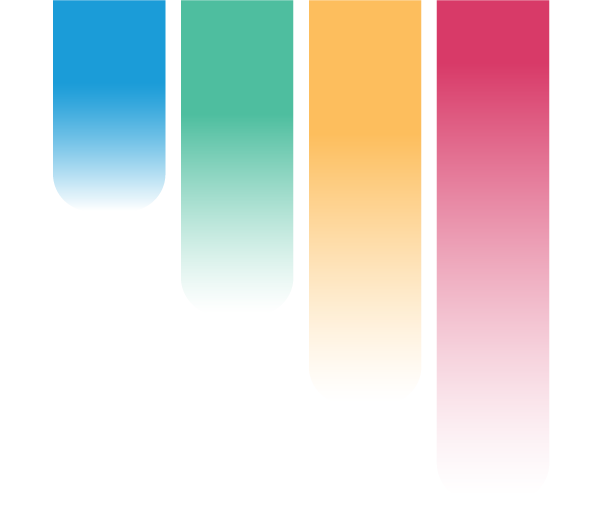 Shifts in the workforce and labor markets are leading to greater competition to develop strong teams and are also resulting in the creation of additional career avenues. IT leaders and other higher education professionals can explore various pathways to plan their careers, assess and develop their skills, and find current job openings.
Navigate the EDUCAUSE Professional Pathways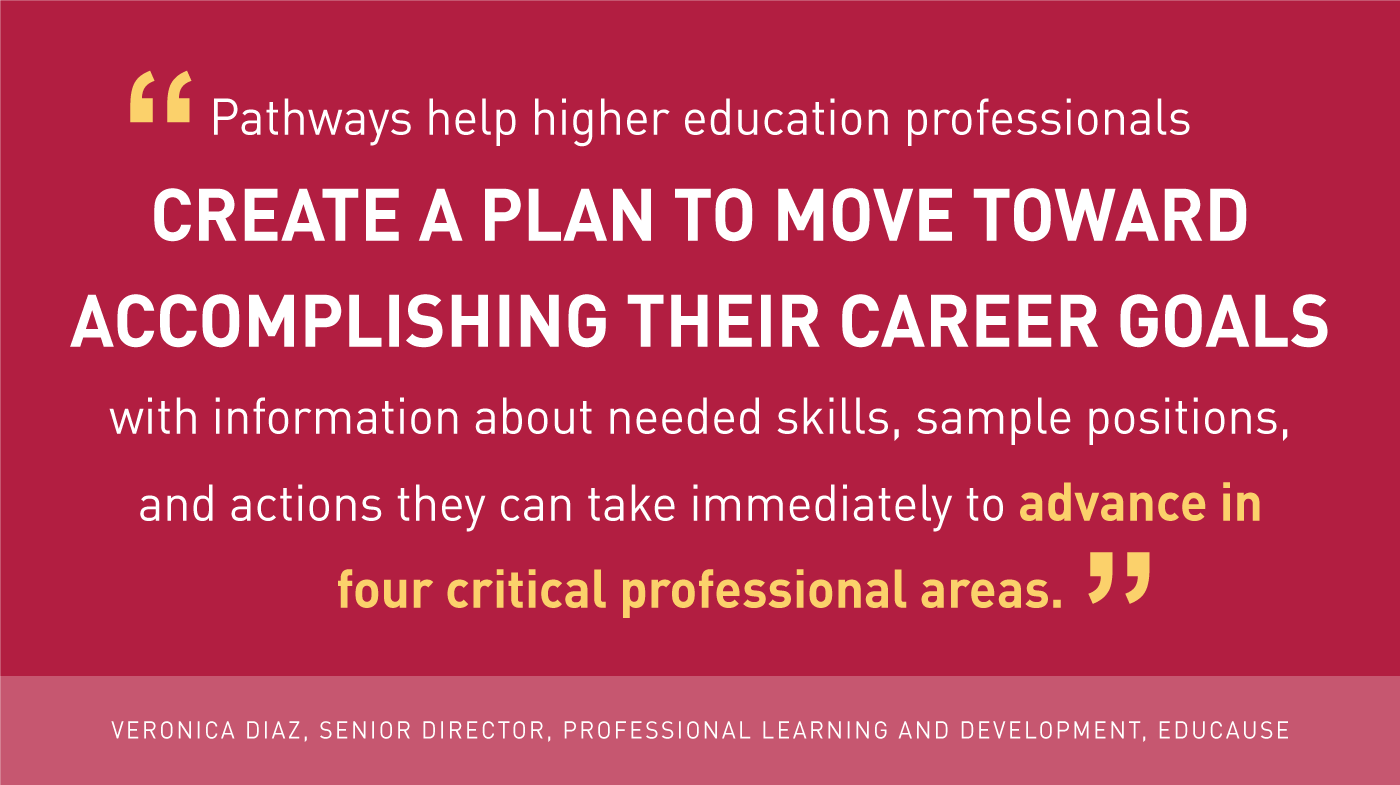 Webinar | Showcase Coffee Shop
Missed the August 25 "Workforce: Evolve or Become Extinct" Showcase webinar? Access the recording to hear from EDUCAUSE researchers, experts in professional learning, and institutional leaders as they discuss strategies for building a more resilient workforce.
Hear from the Community
Sponsored Content: Red Hat
Go Further
Assess Your Progress
Learn from Your Peers
Feed Your Curiosity
Dig Into the Library
Connect with Community Groups
From this showcase, we hope you'll take away workforce strategies to help evolve your institution. Next up, we'll explore strategies to keep your IT organization flexible, with insights from the future generation of technology leaders, benchmarks related to IT spending and staffing, and DEI tools to use at your institution in Future-Proof: The Flexible IT Organization launching September 19.