Grant Projects
Colleges and universities are transforming education planning, counseling and coaching, and risk targeting and intervention to help their students complete their degree.
iPASS institutions are using the grant to transform their advising and student services and more fully integrate their technology systems to provide a seamless experience for students, faculty, and staff. Technology systems integration is important to all iPASS projects, but equal—or greater—attention is given to integrating the multiple retention and student success strategies, programs, and services that an institution offers. To accomplish this, grantee projects involve tech development and improvement, making changes in organizational structure and processes, and engaging new mindsets about advising and learning-centered support. The Goal: Every degree-seeking student makes timely progress toward and completes a degree.
Individual Projects
The iPASS initiative includes 26 grant recipients along with 10 community members. The list of iPASS grant recipients offers a brief description of each institution's project along with basic information such as institution type and student population to provide context for their efforts. Contact information is also available. View the list.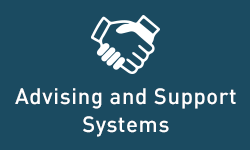 Grantees are looking at ways to develop more effective communications (internal and with students) and interventions that empower students to take responsibility for their success and take the actions that will lead them to their goals. Messaging is extremely important here: projects are working to provide information on progress and interventions in ways that improve outcomes, not dissuade students from their goals as they consider their chances of success.
All institutions are taking a second look at their current approach to advising, working to establish an institution-wide vision. Many are establishing strategies so that advising is coordinated across an institution and even becomes a college-wide responsibility with key offices stepping in at the right moments along the way. Some are looking to shift from an institution-centered to a learning-centered advising approach. Others are looking to refine the role of academic advisors; one example project is shifting the advisor role to a relationship manager who guides students to the resources they need to succeed as they work toward personalized academic goals.
To accomplish this, colleges are using the iPASS project to increase their capacity to provide student support, develop proactive strategies, and systematize effective advising practices. This includes better communication among and training for faculty, department heads, advisors, and students. It also involves improving workflow processes and prioritizing resources so they can effectively direct supports to those who need it and can benefit the most.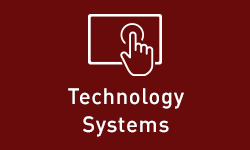 Grantees are also looking to improve technology systems in service of more effective advising and student support. Most grantee colleges and universities are creating or improving data and information tools that guide students and advisors in ways that engage interest and motivate action. Several projects focus on the use of predictive analytics in early alert systems. Others are creating real-time data systems to help faculty, advisors, and students to use current and personalized data rather than historical aggregated reports to make advising decisions. To improve the accuracy and quality of interventions, many colleges are working to connect data contained in different systems and to make that data readily available through mobile devices and/or dashboards. They are looking at indicators of student success related to both cognitive and affective factors as well as data on finance, student life, wellness, service, and career preparation alongside academic data. The systems addressed by iPASS grantees include the following:
Early alert, Risk targeting systems
Degree audits
Academic planning systems (including financial, career, and co-curricular planning )
Progress roadmaps and tracking systems
Schedule planning
Relationship management systems (CRM)
Retention management
Communication tools
Student intake surveys
Data warehouses
Reporting and analytics
Predictive modeling
Advisor and student dashboards
ePortfolios